Paweł Jasienica – wybitny pisarz , zastępca majora "Łupaszki" w legendarnej 5. Brygadzie Wileńskiej AK , żołnierz wyklęty , obrońca pokolenia'68. Ten piękny życiorys oraz mądre i odważne książki stały się przyczyną jego strasznej krzywdy. Komunistyczny dyktator Polski – Gomułka- wydał na niego wyrok śmierci cywilnej.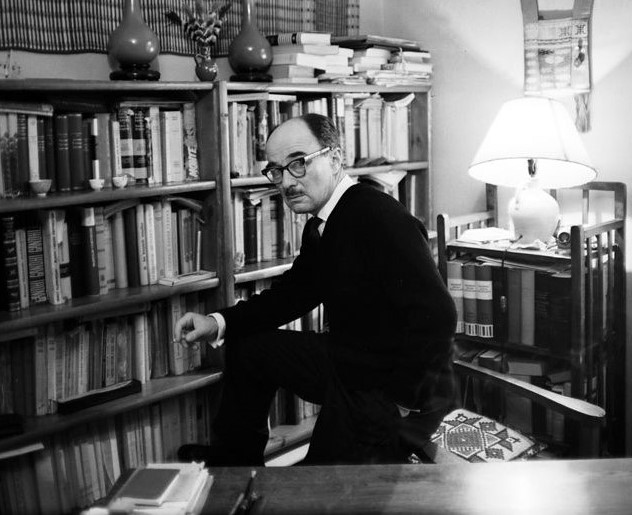 Wybitny pisarz polskich spraw.
Ten znakomity pisarz i publicysta opowiadał w swych książkach dzieje Polski i Polaków. Pisał ciekawie , barwnie i inspirująco. Zmuszał do namysłu. Był szalenie popularny. Jego książki rozchodziły się w kolejnych wydaniach w setkach tysięcy egzemplarzy. W swoich analizach był proroczy , a w diagnozach bywał przenikliwy aż do bólu.
Jego główne dzieło to synteza historii Polski : "Polska Piastów" , "Polska Jagiellonów" , "Rzeczpospolita Obojga Narodów". Jest też autorem wielu znakomitych szkiców historycznych , w tym "Rozważania o wojnie domowej". Jego ostatnia książka to znakomity "Pamiętnik". Niedokończona , niestety , próba opisania własnych dziejów.
W wileńskiej Armii Krajowej.
Był żołnierzem Armii Krajowej Okręgu Wileńskiego AK. Brał udział w operacji "Ostra Brama" , czyli bitwie o Wilno jako oficer w stopniu porucznika. Miał pseudonim "Nowina". Po wkroczeniu Armii Czerwonej , uniknął aresztowania przez sowiecką bezpieką NKWD i dołączył do 5. Brygady Wileńskiej AK. Dowodził nią major Zygmunt Szendzielarz , pseudonim "Łupaszka".
Tak został żołnierzem wyklętym. Jego brygada walczyła z sowietami w rejonie Puszczy Białowieskiej. Po kilku miesiącach "Łupaszka" mianował go swoim zastępcą. Miał do niego wielkie zaufanie i darzył przyjażnią. W sierpniu 1945 roku już kapitan "Nowina" (awansował do stopnia kapitana) został ranny i tak się skończyła jego służba w oddziale.
Lech Beynar zostaje Pawłem Jasienicą.
Pseudonim literacki tego wybitnego pisarz narodził się właśnie wtedy. Kapitan Lech Beynar ps. Nowina kurował się po postrzale w nogę we wsi Jasienica. Postanowił wyjechać do Krakowa i pisać pod pseudonimem Paweł Jasienica. Nowe nazwisko miało upamiętniać wieś , a nowe imię przyjmował na pamiątkę chłopca , który się nim opiekował. W dokumencie "Fragment życiorysu" napisze potem , że musiał przyjąć pseudonim literacki ze względu na bezpieczeństwo jego żony , która pozostała w już sowieckim Wilnie.
Zamiana karabinu na pióro.
Zamieszkał w Krakowie , był publicystą "Tygodnika Powszechnego". W czerwcu 1948 roku aresztowany przez Urząd Bezpieczeństwa pod zarzutem przynależności do antykomunistycznego podziemia i nieujawnienia się. Po roku zwolniony z więzienia dzięki interwencji Bolesława Piaseckiego , póżniejszego szefa stowarzyszenia PAX.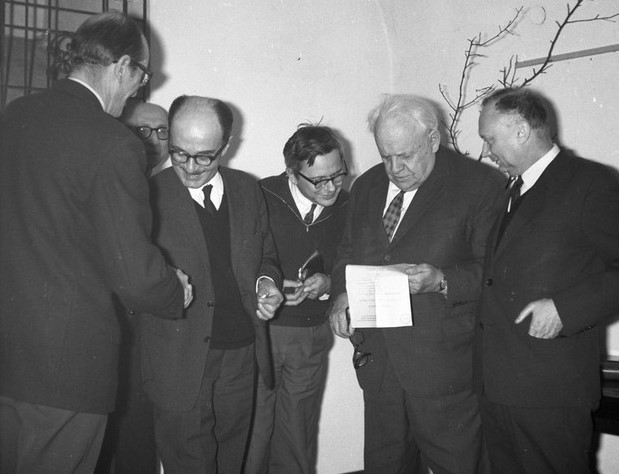 W 1961 roku Jasienica został szefem Klubu Krzywego Koła , a w 1964 roku był jednym z inicjatorów Listu 34 czyli protestu przeciw cenzurze w PRL. Wielokrotnie występował w obronie represjonowanych pisarzy. To miało swoje konsekwencje. W domu często panowała bieda. Córka pisarza wspomina , że gdyby nie pensja ciotki nauczycielki , to rodzina nie miałaby z czego żyć. Aż nadszedł pamiętny rok 1968.
W obronie młodzieży.
Jasienica wystąpił przeciw zdjęciu "Dziadów" ze sceny Teatru Narodowego . Stanął po stronie protestującej w marcu 1968 roku młodzieży uniwersyteckiej. Słowa wypowiedziane przez niego należały do najostrzejszych. Potępił też sztucznie rozdmuchany przez Moczarowców antysemityzm. Po kilku dniach przeczytał o sobie , że "obcym służy interesom" – stał się obiektem brutalnej i ohydnej nagonki komunistycznych władz z PZPR. Został objęty całkowitym zakazem druku. Jasienicy nie pozwolono na żadną formę obrony.
Brutalny atak Gomułki na Jasienicę.
Kampanię przeciwko Jasienicy rozpętał sam Władysław Gomułka w przemówieniu na zebraniu "aktywu partyjnego" w Sali Kongresowej Pałacu Kultury. Gomułka stwierdził , że: " W toku śledztwa Jasienica przyznał się , że działał w bandzie Łupaszki . W dniu 3 maja 1949 r. śledztwo przeciwko Jasienicy zostało umorzone , z powodów , które są mu znane". Oprócz bezpodstawnych oskarżeń , Gomułka zasugerował , iż Jasienicę wypuszczono , bo poszedł na współpracę z komunistycznym Urzędem Bezpieczeństwa. To było podłe kłamstwo z ubeckiej teczki. Przecież kiedy aresztowano Jasienicę , ci , których rzekomo miał ujawnić podczas śledztwa , przebywali już w więzieniu. Chyba nie można było bardziej go skrzywdzić. Odbierał głuche telefony i pogróżki , samemu nie mogąc się bronić.
To jeden z brudniejszych epizodów w powojennej historii Polski. Nie zostawiono na Jasienicy suchej nitki. Dowodzi to , że komuniści z PZPR niczego nie zapominają i nie przebaczają. Kłamstwo , pomówienie , potwarz to – obok szantażu – broń , której używają z przyjemnością. Zgodne z przykazaniem Lenina , słuszne i sprawiedliwe jest to , co służy rewolucji. Władysław Gomułka – I sekretarz PZPR – był wyjątkowym łajdakiem. Dwa lata póżniej , w grudniu 1970 roku , wydał rozkaz strzelania do protestujących Polaków w Szczecinie , Gdyni i Gdańsku. Było mnóstwo zabitych.
Kolejne świństwo komunistycznej bezpieki SB.
Bezpieka zaczęła osaczać pisarza w jego własnym domu. To wyjątkowa podłość i nikczemność. Żona Jasienicy , Władysława, zmarła w 1965 roku. Z akt Instytutu Pamięci Narodowej ujawnionych w 2002 roku wynika, że około 1965 roku wśród donoszących na Jasienicę osób pojawiła się agentka o pseudonimie "Ewa" – Nena Zofia Darowska (primo voto O'Bretenny – pierwszego męża, Irlandczyka). Miała wówczas 40 lat, była młodsza od pisarza o 15 lat i pracowała w dziekanacie jednej z warszawskich uczelni. Atrakcyjnej tajnej współpracownicy , przy wydatnej pomocy SB, udało się stopniowo zbliżyć do pisarza przygnębionego niespodziewaną śmiercią żony .
Po nagonce w 1968 roku pisarz ukrywał się w jej mieszkaniu. Z upływem czasu "Ewa" zdobyła sympatię i zaufanie ofiary, a w końcu i serce – w grudniu 1969 roku zawarła z nim związek małżeński. Był to ewenement, bowiem nigdy wcześniej nie doszło do ślubu agentki z inwigilowanym. Przełożonych z SB zapewniła, że wejście w stosunek małżeński nie zmieni jej lojalnej postawy. Zachowane dokumenty potwierdzają to. Po ślubie kobieta zmieniła pseudonim na "Max" i dalej gorliwie donosiła na męża. Raporty pisała w toalecie, a następnie funkcjonariusz prowadzący odbierał je jako jej dobry znajomy, który przyszedł pożyczyć książki. Nawet po śmierci Jasienicy kontynuowała współpracę z komunistyczną bezpieką.
Śmierć Jasienicy.
Paweł Jasienica zmarł 19 sierpnia 1970 roku. Wyczerpany nagonką pisarz i nieustanny stres doprowadziły do choroby i śmierci. Zmarł na raka płuc w wieku 61 lat. Odszedł najpopularniejszy pisarz historyczny w Polsce Ludowej.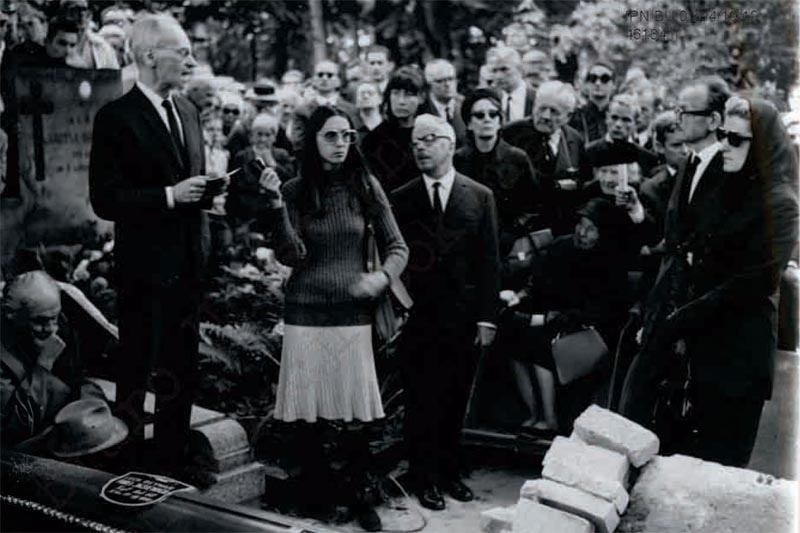 To był wyjątkowo dramatyczny i przejmujący pogrzeb. Wielki tłum ludzi , a wśród nich Jerzy Andrzejewski , Stanisław Stomma , Stefan Kisielewski , Antoni Słonimski , Jan Józef Lipski , Melchior Wańkowicz. Była tam cała opozycyjna Warszawa. Jerzy Andrzejewski wygłosił wielką obronę publicznie spotwarzonego i znieważonego pisarza oraz wielkie oskarżenie komunistycznych prześladowców. Mija 50 rocznica śmierci tego wybitnego pisarza i Polaka.
© (MARB)