UEFA prowadzi sprzedaż praw telewizyjnych do pokazywania Ligi Mistrzów , Ligi Europy i nowych rozgrywek Europa Conference League na trzy sezony 2021/2022 , 2022/2023 , 2023/2024 . To ostatnie takie rozdanie ponieważ od sezonu 2024/2025 nastąpi rewolucja w rozgrywkach Ligi Mistrzów .
Liga Mistrzów w Polsacie do 2024 roku.
Telewizja Polsat nabyła dla polskich widzów wszystkie prawa do pokazywania przez trzy kolejne sezony w latach 2021-2024 najważniejszych i najlepszych europejskich rozgrywek piłkarskich – Ligi Mistrzów UEFA. Prawa dotyczą wszystkich pól wykorzystania – w tym telewizji płatnej, bezpłatnej oraz internetu. • 138 spotkań Ligi Mistrzów UEFA w każdym sezonie, łącznie 414 meczów, w tym trzy mecze o Superpuchar Europy UEFA
• 39 spotkań Ligi Młodzieżowej UEFA w każdym sezonie, łącznie 117 meczów
• wszystkie mecze "na żywo" będą pokazywane w kanałach Polsat Sport Premium.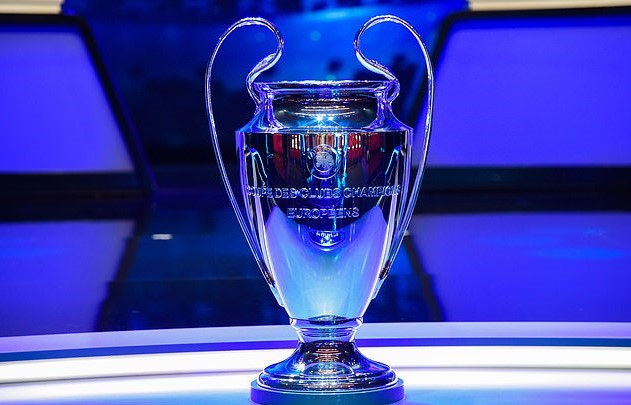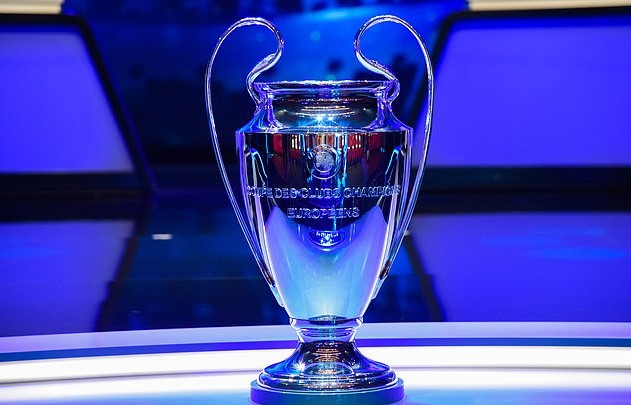 To oficjalna wiadomość. Polsat wygrał przetarg na transmisje Ligi Mistrzów w Polsce na lata 2021 -2024. Rozstrzygnięcie nastąpiło w ciągu kilkunastu godzin od zamknięcia przetargu. A to oznacza , że zwycięska oferta Polsatu była bezkonkurencyjna , czyli znacznie lepsza od ofert pozostałych firm biorących udział w przetargu. Termin składania ofert minął 1 marca 2021 roku , a już dzień póżniej prezes PZPN – Zbigniew Boniek – poinformował na Twitterze , że zna zwycięzcę. Dogrywka przetargowa nie była potrzebna. Polsat znokautował rywali.
Jeżeli właściciel Polsatu – miliarder Zygmunt "Siegmunt" Solorz – postanowi , że coś chce mieć , to kasa już nie ma dla niego znaczenia. Po prostu kupuje. Tak było i tym razem. Majątek netto Solorza ocenia się na ponad 3 miliardy 300 milionów dolarów amerykańskich. Nie poznamy kwoty za jaką Polsat wygrał ten przetarg , bo niestety jest taki zły zwyczaj w Polsce , że telewizje nie ujawniają sumy kontraktu.
Nie jest wielkim zaskoczeniem , że Polsat będzie przez kolejne trzy sezony pokazywał Ligę Mistrzów. Kanały Polsat Sport Premium będą miały nadal dużą oglądalność we wtorki i środy. Problemem są weekendy. Ciekawe , czy Grupa Polsat wystartuje w przetargu na prawa do Premier League na lata 2022 – 2025 lub 2022 – 2028 ?
Falstart Superligi.
Sytuacja zmienia się jednak jak w kalejdoskopie. Najbogatsze kluby europejskie chciały utworzyć własną Superligę. Władze światowej piłki , czyli FIFA zapowiedziały , że piłkarze grający w nowej Superlidze będą wykluczeni z wszelkich rozgrywek pod egidą FIFA z Mistrzostwami Świata włącznie. UEFA potwierdziła , że piłkarze Superligi zostaną wykluczeni z EURO i rozgrywek krajowych. Rebelianci na razie zrezygnowali z tworzenia Superligi , ale wrócą do tego pomysłu. Za duża kasa jest do zarobienia.
Telewizja BT Sport wygrywa w Wielkiej Brytanii.
W Wielkie Brytanii wygrała telewizja kodowana BT Sport. Za trzy sezony zapłaciła 1 miliard 200 milionów funtów , czyli 400 milionów funtów za sezon. To kwota prawie taka sama jak za poprzednie trzy sezony. Szaleństwo wzrostu cen za piłkarskie prawa telewizyjne skończyło się. Następuje stabilizacja w Europie ponieważ oglądalność meczów w TV nie wzrasta , a wręcz maleje. BT Sport pokonało w przetargu SkySports i ITV.

We Francji wygrały dwie telewizje Canal+ i beIn Sport. Zapłacą rekordową sumę 375 mln euro za sezon. W Stanach Zjednoczonych telewizja CBS zapłaci za 140 milionów dolarów za sezon pokazywania Ligi Mistrzów.
W Niemczech wygrała platforma streamingowa DAZN.
Wielka niespodzianka w Niemczech. Wygrał DAZN – platforma streamingowa oferująca transmisje sportowe na żywo po podłączeniu do Internetu. Wielkim przegranym jest Sky Deutschland. DAZN już udzieliła podlicencji amerykańskiemu gigantowi Amazon Prime Video na transmisje wtorkowe Ligi Mistrzów w Niemczech. Władze europejskiej piłki UEFA po raz pierwszy sprzedały prawa do Ligi Mistrzów platformie streamingowej . To znak czasu i przyszłość transmisji z ważnych wydarzeń piłkarskich.
Telefonica górą w Hiszpanii.
W Hiszpanii wygrał gigant telekomunikacyjny Telefonica , który będzie transmitował Ligę Mistrzów na zasadzie wyłączności w trzech sezonach 2021-2024. Zapłaci za to 360 milionów euro za sezon , czyli za trzy sezony zapłaci 1 miliard 80 milionów euro. Mecze będzie pokazywać ich platforma medialna Movistar+.
Platforma strumieniowa (streamingowa) DAZN nie złożyła oferty ponieważ ma problemy finansowe z powodu kryzysu epidemii koronawirusa w Europie w 2020 roku. A brak konkurencji w przetargu przekłada się na mniejsze pieniądze dla UEFA. A jeszcze kilka miesięcy temu DAZN wygrał w Niemczech. Ale to było przed koronawirusem…
Amazon we Włoszech.
Amazon – gigant handlu detalicznego w Internecie – wygrał przetarg na kluczowy pakiet. Zapłaci 240 mln euro , czyli 80 mln euro za sezon. Będzie miał prawo pokazywać najlepsze mecze środowe Ligi Mistrzów we Włoszech. Oczywiście mecze pokaże jego platforma do transmisji strumieniowej Prime Video.
Liga Mistrzów w polskiej telewizji.
Ciekawie jest w Polsce. Polsat zapłacił w 2018 roku za Ligę Mistrzów około 130 milionów euro. Pokonał Canal+Polska , który wcześniej płacił około 90 mln euro. Brak dokładnych danych ponieważ w telewizje w Polsce nie ujawniają kwot płaconych za prawa sportowe. Ale nie jest tajemnicą fakt , że Polsat znacznie przepłacił za prawa. Oglądalność Ligi Mistrzów , szczególnie w fazie grupowej , nie jest wysoka. Zwycięzcę przetargu w Polsce poznaliśmy wyjątkowo póżno , bo w marcu 2021 roku. Wystartowało , co najmniej , dwóch poważnych graczy : Polsat i Canal+.
Rewolucja od sezonu 2024 / 2025
UEFA uruchomiła własną internetową platformę streamingową OTT . To tam od sezonu 2024 / 2025 mają być pokazywane mecze zreformowanej Ligi Mistrzów i innych rozgrywek pod patronatem UEFA. Do tego czasu prawa telewizyjne w Europie (oprócz Niemiec) i USA będą mieć stacje telewizyjne. Czyli w połowie 2024 roku czeka na "trzęsienie ziemi" w piłkarskiej Europie.
W angielskiej Premier League też rusza platforma strumieniowa OTT od sezonu 2022/2023. https://asnews.pl/pilkanozna/premier-league-rewolucja-strumieniowa-od-sezonu-2022-23/
Pandemia , straty finansowe , opóżnienie.
Jest spore opóżnienie w sprzedaży praw TV do Ligi Mistrzów. Wybuch pandemii koronawirusa w Europie na początku 2020 roku i zawieszenie meczów , spowodowały duże straty finansowe stacji telewizyjnych. Dlatego teraz chcą wynegocjować niższe stawki na kolejny okres. Trwają trudne negocjacje na linii UEFA – stacje telewizyjne.
Władze europejskiej piłki – UEFA – poinformowały , że pandemia koronawirusa i zmniejszenie liczby meczów w Lidze Mistrzów i Lidze Europy spowodowały straty w wysokości 660 milionów dolarów w sezonie 2019/2020. Z tego powodu przez następnych pięć sezonów pula nagród dla klubów będzie zmniejszona o kwotę , co najmniej , 660 mln dolarów. Ale , jeżeli pandemii nie uda się zatrzymać przez kilka najbliższych miesięcy , to straty klubów będą rosły do gigantycznych rozmiarów.
NENT Group w Polsce.
Skandynawska firma Nordic Entertainment Group ( NENT Group) , która zajmuje się transmisjami strumieniowymi (przez Internet) ogłosiła , że jej usługa strumieniowa Viaplay wejdzie do Polski w sierpniu 2021 roku. To nowy wielki gracz na polskim rynku medialnym. Będzie mnóstwo piłki nożnej. Już wiadomo , że zakupili wyłączne prawa do transmisji Bundesligi w Polsce od sezonu 2021/22 do sezonu 2028/29 , czyli aż na osiem sezonów.
W Skandynawii sztokholmska grupa medialna NENT kupiła nordyckie prawa do pokazywania meczów Ligi Mistrzów w Danii na lata 2021-2024 oraz meczów angielskiej Premier League w Danii , Finlandii , Norwegii i Szwecji aż na 6 lat. Za lata 2022-2028 zapłaciła aż 2 miliardy funtów . Mają mnóstwo kasy. Mówi się nieoficjalnie , że zastanawiają się nad zakupem praw telewizyjnych do Premier League w Polsce.
NENT pokaże Ligę Europy i Europa Conference League w Polsce.
Nordic Entertainment Group (NENT Group), wiodąca w Skandynawii firma zajmująca się transmisją strumieniową ( przez Internet) , nabyła wyłączne prawa do Ligi Europy UEFA i nowych rozgrywek Europa Conference League w Polsce na trzy sezony : 2021/22 , 2022/23 i 2023/24.
Jej usługa strumieniowa Viaplay będzie dostępna w Polsce od sierpnia 2021 roku. Umowa ta oznacza, że ​​NENT Group ma teraz prawa do dwóch europejskich rozgrywek klubowych w ośmiu krajach : Polsce , Szwecji, Norwegii, Finlandii, Islandii, Estonii, Łotwie i na Litwie. Liga Europy i Europa Conference League obejmuje 282 mecze i 64 drużyny rywalizujące w fazach grupowych i fazach pucharowych obu rozgrywek. W sumie przez 15 tygodni meczowych.
Czy NENT podzieli się swoimi prawami (Bundesliga , puchary ) z innym telewizjami w Polsce ? Od jakiegoś czasu trwają rozmowy na linii Paryż (Canal+) – Sztokholm (NENT). Anders Jensen – prezes i dyrektor generalny NENT Group – w wywiadzie dla "WP Sportowe Fakty" potwierdził , że prowadzi rozmowy z polskimi stacjami telewizyjnymi na temat Bundesligi i europejskich pucharów oraz nie wyklucza współpracy.
Szef sportu Grupy NENT informuje :
Viaplay ma mieć w Polsce lokalne studio, tworzy także zespół, który na początku będzie składał się z ok. 40-60 osób. W jego skład wejdą także dziennikarze i komentatorzy. "Naszym celem jest zaprezentowanie każdego meczu, niezależnie czy będzie to spotkanie Bundesligi, Ligi Europy czy Ligi Konferencji, z najlepszym, profesjonalnym komentarzem w języku polskim" – zapowiada w rozmowie z portalem Wirtualmedia Peter Norrelund, Chief Sports Officer NENT Group, właściciela Viaplay.
"Platforma nie będzie oferowała dostępu do pojedynczych spotkań. W odniesieniu do treści sportowych, nie planujemy wykorzystywać rozwiązań opartych na pay-per-view i oferować możliwości obejrzenia pojedynczych meczów. Opłata za dostęp do wszystkich treści na platformie Viaplay, która obejmie nie tylko sport, ale także znakomite filmy, seriale czy produkcje dla dzieci, będzie pobierana wyłącznie w modelu subskrypcyjnym" – zaznacza Norrelund. Zapowiedziano już, że za miesięczny dostęp do platformy użytkownik zapłaci 34 zł (podobnie jak Netflix).
Czy Viaplay planuje sprzedaż sublicencji? – "Oczywiście nie możemy niczego wykluczyć, ponieważ są to kwestie biznesowe, jednak zgodnie z najbardziej realnym scenariuszem, rozgrywki, do których nabyliśmy prawa, będą transmitowane w Viaplay na wyłączność. Nie jesteśmy brokerem zajmującym się dystrybucją praw, dlatego sprzedaż sublicencji nie jest naszym priorytetem".
Prawa telewizyjne za Ligę Europy są około 10 razy tańsze od Ligi Mistrzów. Nowe rozgrywki , Europa Conference League, https://asnews.pl/pilkanozna/nowe-rozgrywki-uefa/ , to jeszcze mniejsze pieniądze. Tu już nie ma takich emocji ( finansowych) jak w Champions League.
Polskie kluby wśród najsłabszych.
Dla Polski pozostały rozgrywki "pocieszenia" , czyli Europa Conference League. Trzy polskie drużyny ( 2 i 3 drużyna z ligi oraz zdobywca Pucharu Polski) będą walczyć w eliminacjach o awans do fazy grupowej. Polskie kluby są za słabe na Ligę Europy. Tam będą grać tylko drużyny z 15 najlepszych lig europejskich według rankingu UEFA. Polska Ekstraklasa jest dopiero na 30. miejscu w Europie. Pozostały nam rozgrywki dla najsłabszych. Wielki wstyd. W eliminacjach Ligi Konferencji będzie po jednej drużynie z najlepszych lig europejskich. UEFA chce podnieść prestiż tych rozgrywek. Europa idzie do przodu , a polska piłka klubowa cofa się.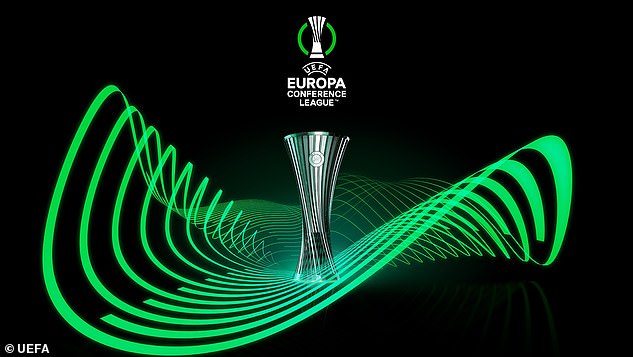 © ( MARB )